Holding Criminals Accountable
The Ninth Judicial District Attorney's Office is dedicated to ensuring our community is a place for families and alll those who are seeking a peaceful life. There is no place for criminals looking to victimize our community and those who wish you embark on this dark journey will be met with aggressive prosecution. Learn more about how we hold criminals accountable.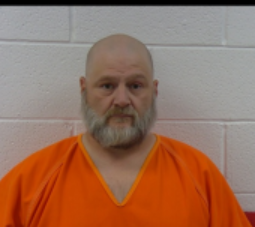 Portales, NM – Ninth Judicial District Attorney, Quentin Ray, announced that on September 7, 2023, Jon E. Perry, age 53, of Roswell, was sentenced to
Read More »
"Justice consists not in being neutral between right and wrong, but in finding out the right and upholding it wherever found, against the wrong"
Holding criminals accountable starts with our office ensuring we have a solid partnership and unbreakable working relationship with our local law enforcement officers. Once the arrest takes place, the investigation kicks off, and the road to justice begins, it's imperative that every moving part of the system is working in unison to ensure justice is serviced. 
Attorneys That Seek And Serve Justice
Our team of highly qualified prosecutors are dedicated to seeking and serving justice.
important things you should know