Hello Meet Our Courthouse Dog
There For You when You Need Him The Most
Darwin The Courthouse Facility Dog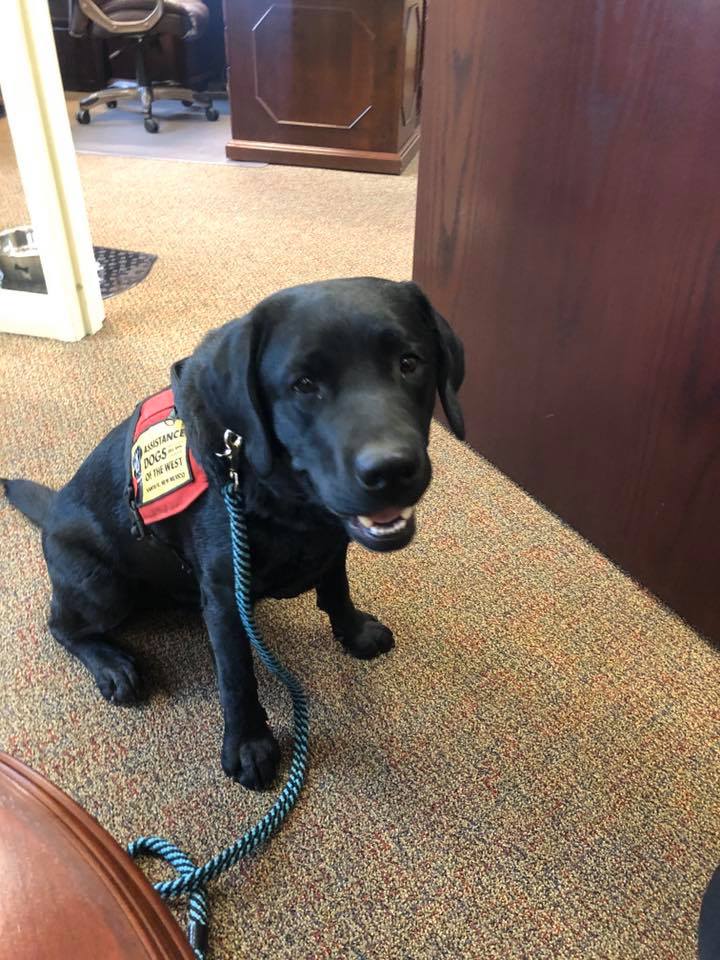 Date Of Birth: November 7, 2017
Darwin is a Courthouse Facility Dog and he works at the Ninth Judicial District Attorney's Office. He has had two years of extensive training with Assistance Dogs of the West in Santa Fe, NM. He knows over 90 commands! He is certified by Assistance Dogs International.
Darwin provides emotional support to crime victims during stressful stages of legal proceedings such as child forensic interviews and trials.
Darwin can sense when a person is really stressed out. He will sit by that person, lay his head on their feet, or jump up on the couch and sit beside them. It is really amazing to see. He has gone with witnesses to testify in court and laid at their feet in the witness stand. 
Handlers and Community Support
His handlers are Judith Glikas and Jade Smith. 
His sponsors and donors are:
•Dr. Rebekah Ford at Clovis •Veterinary Hospital
•Hills Science Diet
•Pet Sense, Clovis, NM
"My duty as our courthouse facility dog is to help calm the nerves of those in our community who are going through some of the most difficult times in their lives.."